Kingsford woman gets prison for selling meth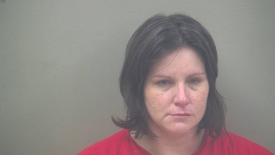 IRON MOUNTAIN — A Kingsford woman convicted of selling methamphetamine will spend a minimum of three years in prison.
Alissa Cmejla, 38, was sentenced Tuesday in Dickinson County Circuit Court to as many as 30 years for the delivery or manufacture of a controlled substance, a felony punishable by up to 20 years in prison.
Cmejla was convicted as a two-time habitual offender, which increased the maximum penalty 1 1/2 times.
Cmejla was also sentenced to one year in jail for the possession of a controlled substance, a 10-year felony. Both sentences will be served concurrently.
Describing herself as a "tornado of destruction" while battling her addiction to methamphetamine, Cmejla said she planned to take part in recovery programs while in prison.
"I know who I can be, what I can be and who I am," Cmejla said. "I just got lost."
According to the criminal complaints, Cmejla sold methamphetamine in Kingsford Sept. 16 and 21 and was found to have the substance Oct. 24.
Cmejla initially was charged in three separate files with a total of two counts of the delivery or manufacture of a controlled substance, as well as maintaining a drug house — a high-court misdemeanor punishable by up to two years in prison. She pleaded not guilty to all files Nov. 18.
In exchange for Cmejla's guilty plea, Dickinson County Prosecuting Attorney Lisa Richards agreed to dismiss one file and the high-court misdemeanor.
In addition, Richards also agreed to forego filing potential charges against Cmejla on delivery and/or use of methamphetamine in a correctional facility in exchange for Cmejla's testimony against other individuals.